100 Foot Stadium Light Tower - Boss LTR
Our stadium light towers can be used for the following industries
Boss Stadium Light Towers
are the industry standard and have been produced for over 40 years now. Boss was the first UL Certified Portable Lighting and Temp Power assembler in the Rental Industry. 60′, 80′ 100′ Stadium Light Towers provide efficient illumination across the entire job site.
Why Partner with Boss LTR?
Over 40 years of stadium light tower rental and servicing experience
24/7 technical support and proactive service maintenance
High quality manufactured stadium light towers
All of our stadium light towers meet UL certification safety standards
Completely portable, easy to operate, 15 minute installation to use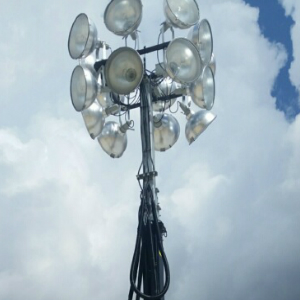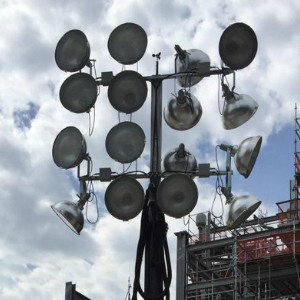 Directional Task Lighting
The Original Boss 100 Foot High Mast Stadium Light Tower
This is the first and original unit of its kind. For zones requiring total edification, our 16 light (1500 watt metal halide mechanical assemblies) delivers a high volume of formally dressed light that practically can replace 10 to 15 light towers. With this momentous light source, you can go from oil fields, building destinations, connect and street development to sandy shorelines, football fields, soccer fields, and even baseball fields. Unit alternatives incorporate a pair hub trailer with strong outrigger solidness alongside 70 sections of land of light on the site.
Boss Stadium Light Tower Rentals is your driving wellspring of helpful diesel Stadium Higg Mast Light Tower things including stadium lighting and diversions lighting. Our reputation in the recreational event stadium style light zenith industry is sensational. With our prevalent learning and high thing availability, we in like manner offer the most engaged expenses.
Boss Stadium Light Tower Rentals has substantiated itself as the best suppliers of Stadium Style Light Tower things over the globe. Since we fathom your due dates and tight timetables, we in like manner give you our announcement inside a hour or less. Our ideal notoriety supports us keep up our reputation for being the best supplier of Stadium Style Light Tower things. Hand make your stadium lighting or direction with our in-house gathering of experts to plan your diversions lighting. With us, you can access to the best data and best assessing.
We give general direct shipment and mechanical office facilitate evaluating, easily affecting our forceful expenses and wide variety of Stadium Light Towers. Our experts will ensure that you get the best quality stadium light towers to meet your specific needs. These Stadium Light Towers are great for baseball, soccer and football fields. It's additionally ideal for industrial, construction, refinery construction, oilfields, large excavation sites, concrete pours, sporting events, mining, offshore, any anywhere you need light.
100 Foot High Mast Stadium Light Tower
Illuminates over 100 acres or 4,356,000sf with beam projection of 2500′ x 2500′, Using 16-1500w Special Beam Projection Metal Halide Floodlights.
Freighting Stadium Light Towers
60′ towers can be shipped 2-per 53′ step deck trailer. 80′ and 100′ trailers only 1-per 53′ step deck.
Transporting Stadium Light Tower
All stadium towers are designed to be pulled over highways. It is recommended that floodlights be removed. Trailers come equipped with braking system and DOT lighting, 3″ ring hitch and dual safety chains.
60 Foot Stadium Light Towers