8 Light LED Electric Cage Lights
Boss Portable Lighting offers safe explosion proof lighting, general floodlighting, light towers, and power distribution solutions.
LED Electric Cage Lighting – 8 High Powered LED Lights
576,000 Total Lumens
8 X 480 Watt LED Lights
750 Foot Light Projection
Forklift Pockets & Corner Eyelets
Ground Terminal
550 Total Pounds
Energy Efficient
Electric powered stadium cage lights are used within tight areas of processing facilities. Designed to be clamped within battery structures, cat walks or assembled scaffold platforms. Cage lights are available in both LED or Metal Halide options. Electric cage lights are available with light configuration options of 2, 4, 8, and 16 lamp head options. Multiple voltage options available.
Learn more about hazardous location ratings with our simple classification and ratings sheet.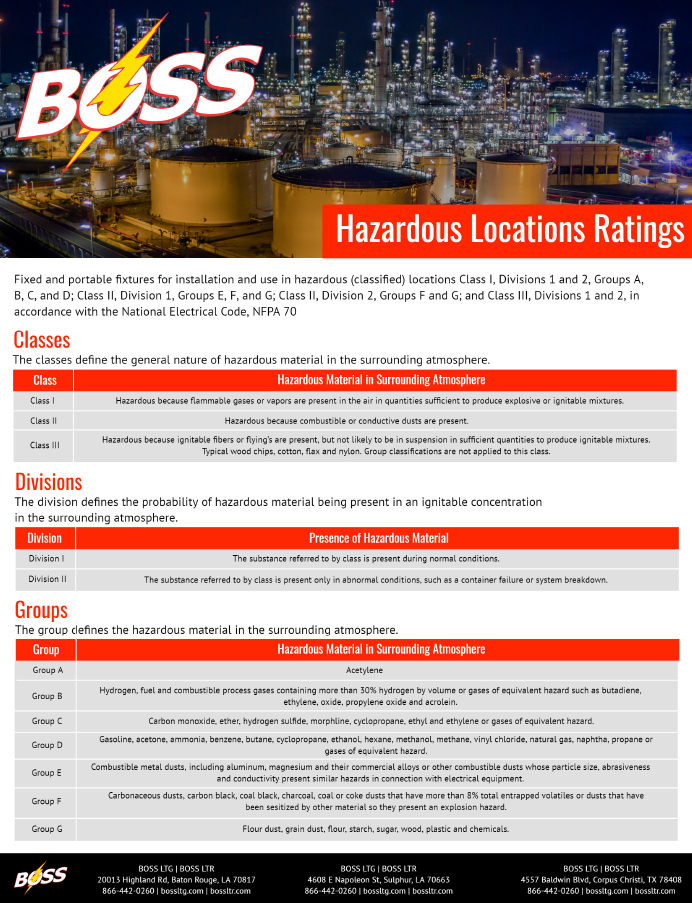 View More Boss Cage Lighting, Portable Light Towers, Mini Stadium Light Towers, and Stadium Light Towers
Boss offers industry exclusive light towers for multiple industries: industrial turnarounds, new construction, strip mining, concrete pours, hydroelectric dams, highway construction, sporting events, special events, and more!