Intrinsically Safe Lighting – 12V Explosion Proof I-Link Portable Battery Light
734 Total Lumens
6.5 Watt High Powered LED Light
113 Lumens Per Watt
Fixture Weight 1lb
Total System Weight 4lbs
Fully enclosed battery with 10 hours runtime
Intrinsically Safe voltage light fixture and battery
Environmentally Safe Lighting
Hazardous Location Applications Include:
Storage Tanks, Grain Silos, Work Boats, Marine Loading Docks, Petrochemical Facilities, Lubrication Pits, Oil Drilling Rigs, Water Treatment Areas and Processing Plants. This portable task light is ideal for illuminating enclosed areas, tanks, and hazardous locations where flammable gases, vapors, liquids, and dusts may be present.
The 12V I-Link Intrinsically Safe Portable Battery Light stands out from other hazardous location lights by combining the efficiency and performance of LED technology with robust design and construction. Lighting system includes 10 hours of runtime with a stand by battery backup. Class 1 lights are UL rated and certified for confined space entry and are typically used for cleaning/inspecting vessels or fuel cells, plant turn-around, marine work areas, paint booths, etc. Class 2 rated lights are typically used in areas that have grain, sugar or munitions.
Learn more about hazardous location ratings with our simple classification and ratings sheet.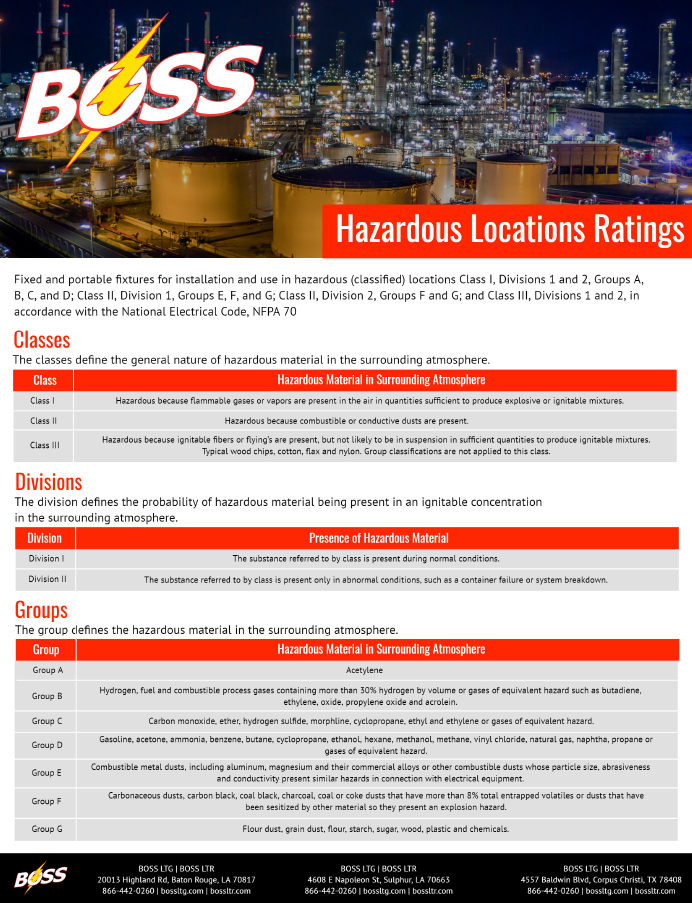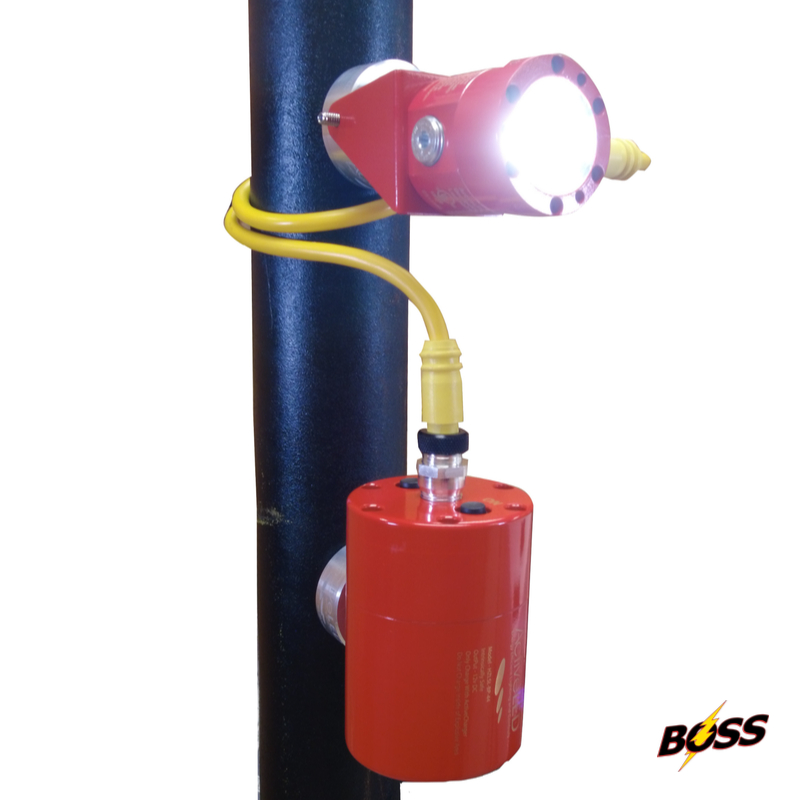 View More Intrinsically Safe and Explosion Proof I-Link Lighting Systems
Boss offers LED, incandescent, and fluorescent portable explosion proof work lights, task lights, and speciality built applications. View our selection of hazardous location explosion proof lighting below: