About Boss LTR
The leaders of the portable lighting and temporary power industry. Learn more today about how Boss products can help save your company valuable time and money.
Leaders in the Portable Lighting & Temporary Power Industry
Boss LTR is the exclusive rental provider of Boss LTG manufactured products. Our line-up of rental products include stadium light towers, electric and diesel powered light towers, solar powered light towers, diesel gen-sets, temporary power distribution substations, explosion proof lighting, general floodlighting, and more. Boss is the only rental supplier that is professionally certified in temporary job-site electrical distribution and confined space entry lighting.
Boss continues to work hard and diligently to maintain its industry reputation as being the most knowledgeable and dependable source for temporary lighting and electrical power products and services. Our guarantee and unrelentless commitment to deliver the best products with a sense of urgency that's only matched by our professional enthusiasm. All Boss rental products are built and manufactured in the United States. Our approach to developing solutions for lighting and power requirements will save your company valuable time and money. We rent and deliver all over North America.
Our Mission
Provide the best possible customer service, products, solutions, and cutting edge technology in the portable lighting and temporary power industry.
Our Vision
To be the company that best understands all your problems and implements successful solutions. Our vision is to develop a tailored lighting package designed to reduce labor, rental costs, increase productivity, and provide a safe working environment.
Learn More About Boss Products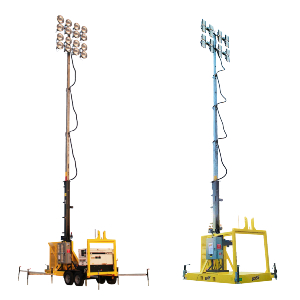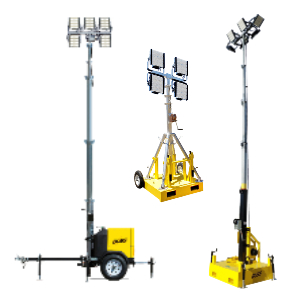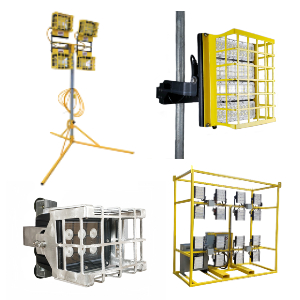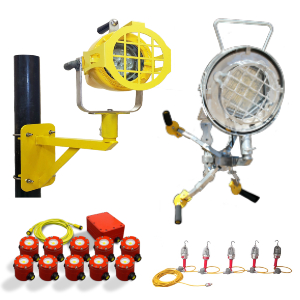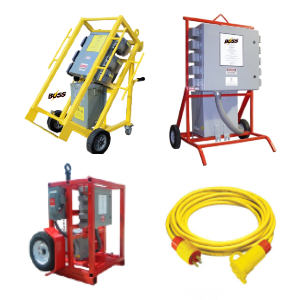 TEMPORARY POWER DISTRIBUTION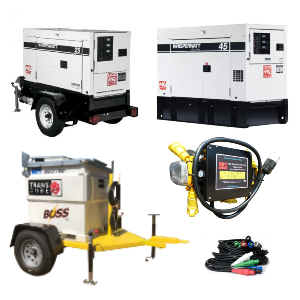 "These stadium light towers are used for every new project and turnaround at our refinery. We've replaced so many small light towers in return saving us money on wasted labor, fuel, and rental costs."
"Love using Boss for all our lighting needs! We've hired over 10 different equipment rental companies over the years, and we're excited to finally have a lighting and power vendor that understands our needs for our industry and work."
"Their temporary power distribution products and large light towers have helped us run our entire sports and concert venue for years. I highly recommend their products for the high quality, cost, and customer service!"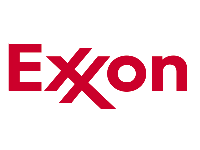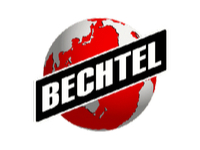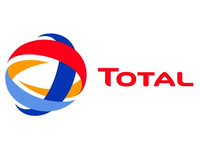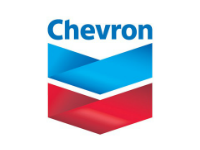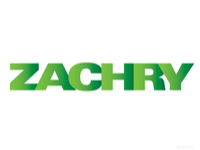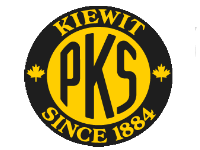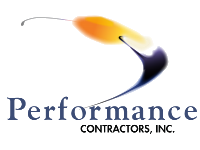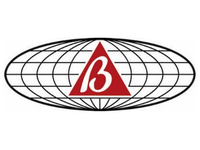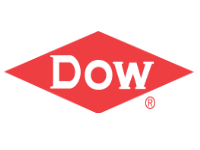 Frequently Asked Questions
What can a portable stadium light tower be used for?
These massive portable light towers are commonly used for industrial, large construction, refineries, concrete pours, sporting events, oilfields, strip mining, festivals, concerts, laydown yards, airports, hydroelectric dams, disaster recovery, and more. Boss light towers can be powered by an onboard diesel generator or tied into existing utility power.
Does Boss help with the setup and deployment for use?
Boss technicians will deliver your portable lighting or temporary power rental onsite, setup, and train your staff on how to use all the product features. The customer always has the option to request a pickup from one of our four rentals locations or request freight services from Boss.
What safety and cost saving features come with renting a Stadium Light Tower?
Safety features include the following:
Limit switch electric lock out prevents operator error.
Beacon light illuminates when tower is in motion.
Protective cages eliminate cable pinch points.
Wind monitor auto lowers tower at high winds.
Visual operating instructions with fail-safe electrical controls.
Telescoping safety features to prevent operator error at all costs.
High-Intensity, Telescoping Light Tower With Safety Features – Patented – U.S. Patent 10,393,324
Costs and Rental Savings include the following:
One flat monthly billing rate, no hidden fees.
No fees for call outs or after hours service.
Unlimited monthly hourly usage on tower/genset.
Reduced labor on servicing small light towers.
Reduced amount of refueling of smaller towers.
One Stadium Tower can replace 10-15 small towers.
What powers options are available to power the lights?
All light towers have the capability to be powered by an onboard diesel generator provided by Boss or your onsite utility power. Power options will be discussed at the time of rental or purchase. Boss now offers solar powered lighting and will work with your company to help find the best solution for your budget and requirements.
Can these light towers rented anywhere in North America?
Yes. Our team delivers and freights our stadium towers all across North America. The customer also has the option to send their own freight service for a pickup or use Boss freighting services if a technician isn't required for deployment of the light towers. All stadium towers are designed to be pulled over highways. Trailers come equipped with braking system and DOT lighting, 3″ ring hitch and dual safety chains.
34378 Terminal Court, Geismar, LA 70734
Boss freights nationally and has four locations in Louisiana and Texas
Please submit a contact form