1000 Watt Metal Halide LC Cart Floodlight
Boss Portable Lighting offers safe explosion proof lighting, general floodlighting, light towers, and power distribution solutions.
Product Search
View Our Products




1000W Metal Halide LC Cart Floodlight
Designed for heavy duty and rough service applications, this single 1000 watt metal halide task floodlight will exceed performance expectations. The long life, low maintenance requirements, and low cost for rental or purchase makes this portable task light the only choice for your temporary lighting needs.

• 110,000 lumens delivered
• Operates off of 120 or 240 Volts
• Durable Steel and Aluminum Construction
• UV resistant powder coat paint
• Easy access to electrical components
• Inexpensive rental item compared traditional LED
• Suitable for Outdoor Use and Wet Locations
• Also available in tinted lense options
Learn more about hazardous location ratings with our simple classification and ratings sheet.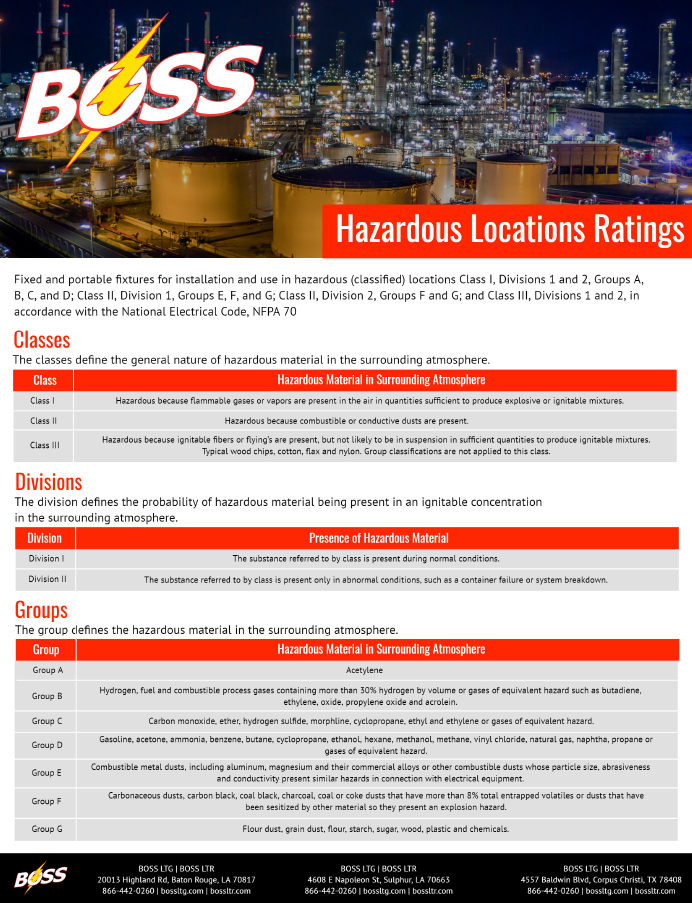 View More Portable Task Floodlighting Products – LED and Metal Halide Fixture Presentations
Boss offers LED, Metal Halide, incandescent, and fluorescent portable explosion proof work lights, task lights, and speciality built applications. View our selection of 300 Watt LED and 1000 Watt Metal Halide Mounting Options below: