20 Foot LED Solar Powered Light Tower – 4 Lights
Boss Portable Lighting offers safe explosion proof lighting, general floodlighting, light towers, and power distribution solutions.
20 Foot LED Solar Light Tower Multifunctional Portable Base – 4 Lights
Multifunctional Portable Base Options Available
80,000 Lumens Output
Hand Crank 20 Foot Light Tower
4 X 200 Watt LED Lights
Solar Powered Floodlighting
Motion & Infared Sensor
Remote Control Operated
IP65 Waterproof Fixtures
Brighter Light
Learn more about hazardous location ratings with our simple classification and ratings sheet.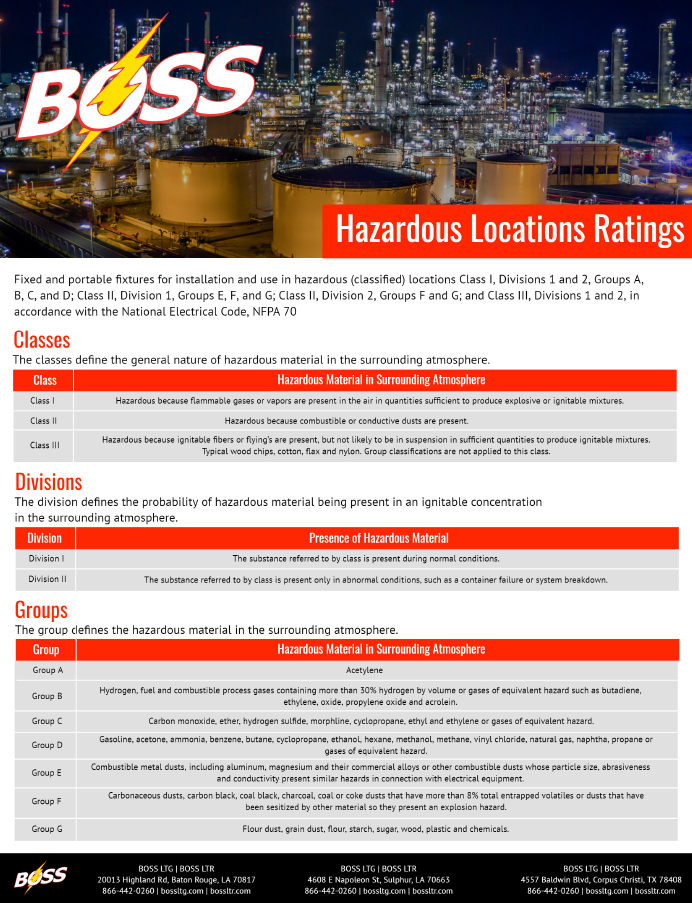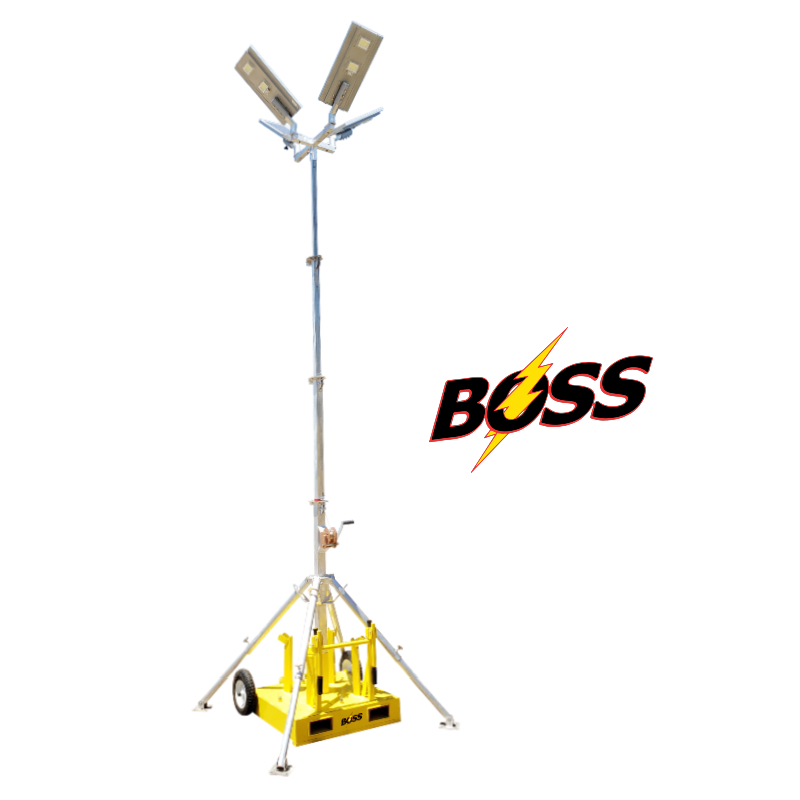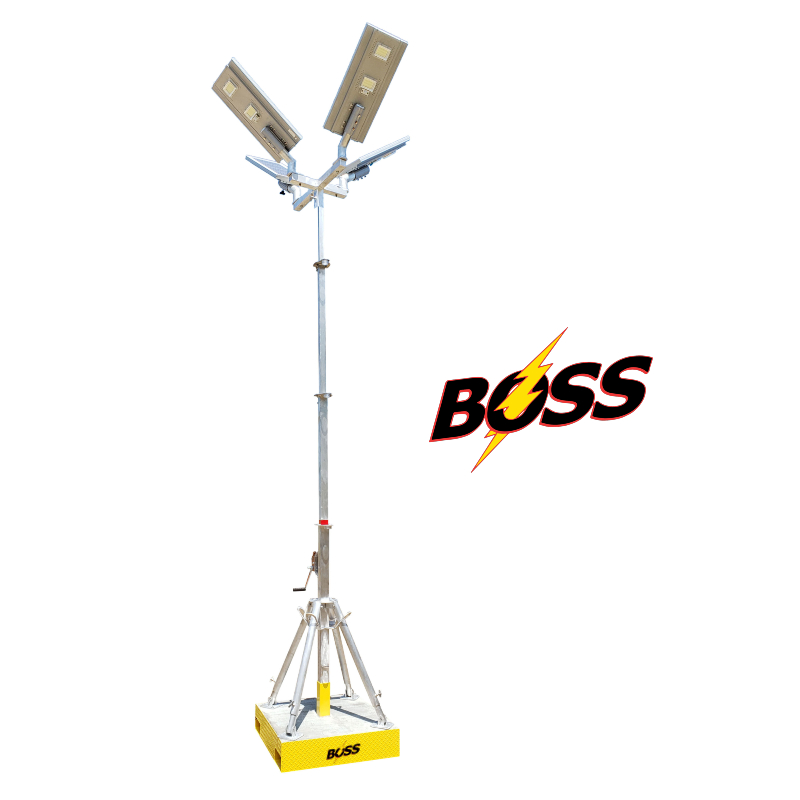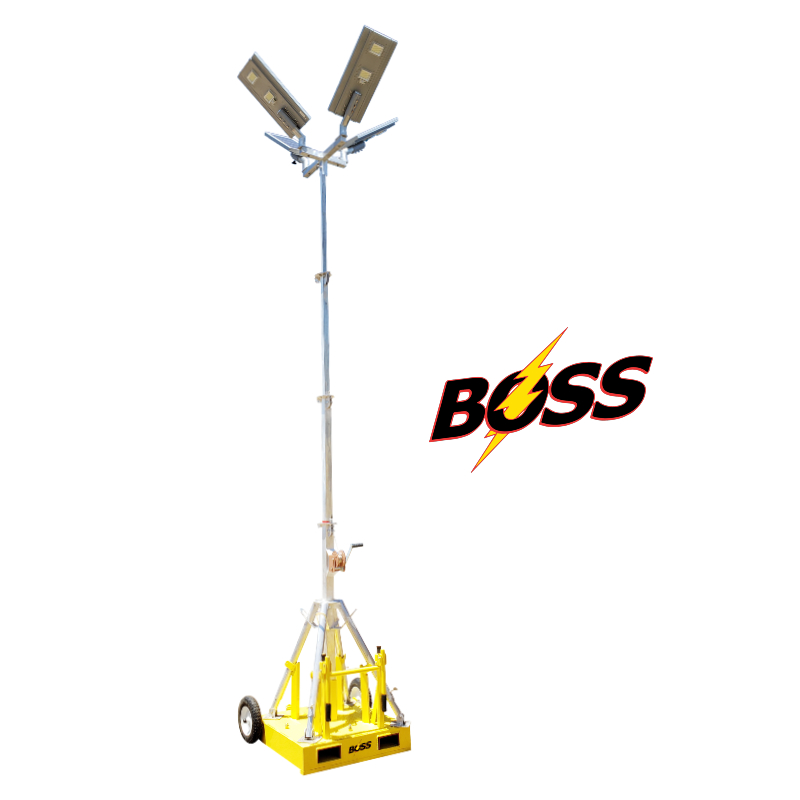 View More Boss Portable Light Towers, Mini Stadium Light Towers, and Stadium Light Towers
Boss offers industry exclusive light towers for multiple industries: industrial turnarounds, new construction, strip mining, concrete pours, hydroelectric dams, highway construction, sporting events, special events, and more!