Safety First
Boss LTR goes the extra mile to keep you safe. Our products undergo third party evaluations and certifications to ensure they meet all of safety requirements and company needs.
Boss LTR Goes the Extra Mile to Keep You Safe
UL Certifications
Our products and safety align with validation through underwriters laboratories to meet industry-wide best practice. These validations give your company and staff the confidence that Boss LTR products meet high safety standards. Boss LTR re-validates all their products back to original OEM Safety Standards after each rental return. You can have peace of mind knowing your team and place of business are safe.
Portable Luminaires for Use in Hazardous Locations
Portable Power Distribution Panels
Portable Luminaires for Use in Hazardous Locations for Canada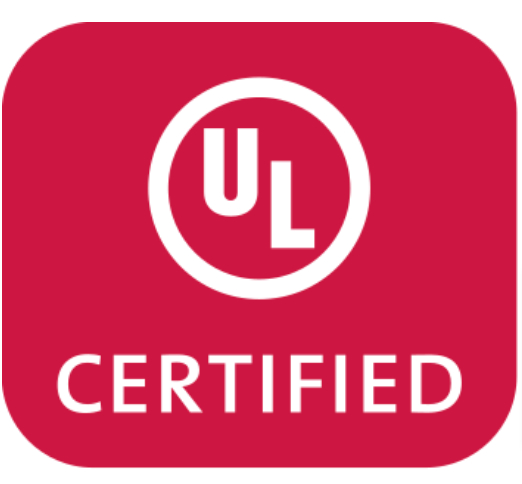 Built on Safety Standards
Boss LTR goes beyond standard compliance protocols by adopting a safety conscious mindset. Besides providing extensive safety training to ensure the safety of our team members, Boss practices rigorous critical performance benchmarking. Boss LTR also utilizes ISNetworld and Avetta Safety Software Safety software to assure our customers that we are compliant with all Safety standards.
Boss LTR is a member of the Alliance Safety Council and (ABC) Pelican Chapter of Associated Builders & Contractors, Inc. Boss Safety manager is extensively trained and certified in OSHA 500, 510, 30 and 10 certifications. COSS, COSM and NCCER CSST/CSSS, and EMT-B. 
Behavioral-based safety program
Risk assessments
Safety planning for all job activities
IT-based, real-time safety data sheets
Reporting and information sharing
Field and shop audits
Continuous training for all BOSS LTG. personnel
Corporate engagement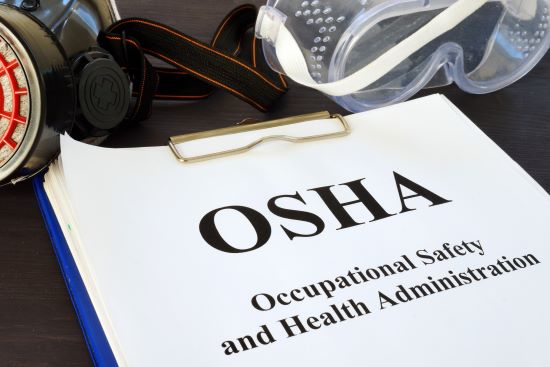 "The safety and security measures in place at BOSS LTR, are first class,"
"We've had nothing but good experiences with Boss and safety for our events."
"BOSS employees take safety seriously."
Frequently Asked Safety Questions
Why is it important to have lighting supplier that's approved by the Underwriter's Laboratories?
This is the highest recognition for 3rd party safety validation that can be achieved in the industry. You can rest assure that the lighting products you rent from Boss have gone through rigorous testing and performance evaluations and will be returned to its original OEM standards. This validation gives you the peace of mind knowing that your staff will remain safe when using our lights in division rated areas.
How do check and see if my current lighting supplier is UL certified?
It's very simple to complete a UL search on a company. Just visit their website and search for their company name. Verify ours by searching for the company BossLTG.
Does Boss help with the setup and deployment for use?
Boss technicians will deliver your portable lighting or temporary power rental onsite, setup, and train your staff on how to use all the product features. The customer always has the option to request a pickup from one of our four rentals locations or request freight services from Boss.
What safety and cost saving features come with renting a Stadium Light Tower?
Safety features include the following:
Limit switch electric lock out prevents operator error.
Beacon light illuminates when tower is in motion.
Protective cages eliminate cable pinch points.
Wind monitor auto lowers tower at high winds.
Visual operating instructions with fail safe electrical controls.
Telescoping safety features to prevent operator error at all costs.
High-Intensity, Telescoping Light Tower With Safety Features – Patented – U.S. Patent 10,393,324
Costs and Rental Savings include the following:
One flat monthly billing rate, no hidden fees.
No fees for call outs or after hours service.
Unlimited monthly hourly usage on tower/genset.
Reduced labor on servicing small light towers.
Reduced amount of refueling of smaller towers.
One Stadium Tower can replace 10-15 small towers.
In the event of a safety incident related to explosion-proof lighting, who is held responsible?
The industrial owner, general contractor, trade contractor, rental dealer, supplier, and manufacturer. The US Department of Labor has ruled that ignorance is no excuse for non-compliant of OSHA standards. Knowing OSHA safety compliant standards is an expected part of the due-diligence process of being project responsible.
How often are the lights I rent from Boss re-validated to meet UL certification standards?
Boss revalidates all of our lighting products between each rental. If asked for, we'll provide you with a certificate of compliance validation form pictured above. This re-validation gives you the peace of mind knowing that we're not just repairing the lights to get them out the door for the next rental. We're ensuring they meet the highest level of safety validation through our proven OEM certification standards.
Why is re-validating my portable and explosion proof lights important?
Re-validating your lights with Boss will get the product back to the original OEM safety certification. We'll fix and repair the lights and get them ready for your next big project. Every company, safety advisor, and project manager on the job-site will have peace of mind through our re-validation program.
34378 Terminal Court, Geismar, LA 70734
Boss freights nationally and has four locations in Louisiana and Texas
Please submit a contact form